Take a good look at the photos of this gorgeous couple, Kristen and Kalon, and someday you'll be able to say you knew of them before they were famous! Kristen is an actress originally from the USA, with dreams of someday becoming the next big sitcom star on American TV. She met her handsome fiancé Kalon here in Australia several years ago and they are headed to the states next year for their wedding. We were thrilled that they chose us for their Sydney engagement shoot, to help them always remember their time together in Sydney. Kristen and Kalon were a delight to hang out with for the afternoon!  Kalon had presented Kristen with a stunning ring that features Australian pink diamonds. Such a unique and beautiful choice!
Aren't they a great looking couple? Kristen looked beautiful all dolled up for the session. These two seem SO in love!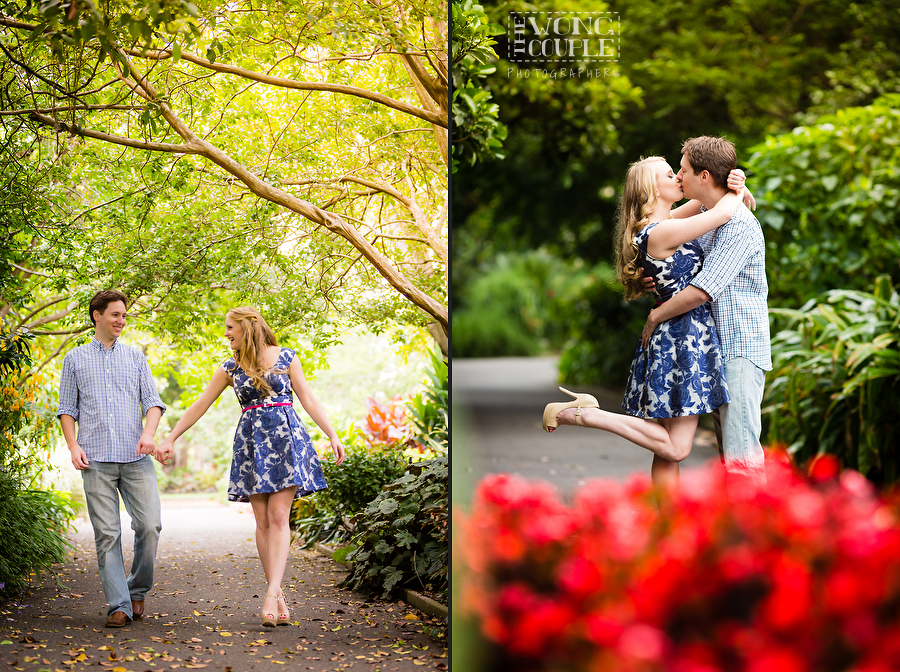 Since Kristen's family is in America, we had to get lots of shots with everyone's favourite harbour icon. It was very cloudy on our shoot day, but the dramatic clouds looked beautiful behind the Opera House.


Kristen and Kalon are so cute together. They seem like two peas in a pod!



Love this one. You guys are so great together!


Another one of my favourites.


Kristen made this adorable sign to use as a prop. Just as we were setting up for these photos, some little old ladies walked by and started cheering loudly. It was too cute!




Kristen and Kalon wanted to go to a beach for the second part of the session. We are certainly spoilt for choice when it comes to beaches in Sydney, but Kristen and Kalon settled on a beach that is a bit more special to them: Watsons Bay. Kristen and Kalon love coming to this harbour beach so it was the perfect spot to finish out the afternoon. As soon as we arrived, they kicked off their shoes and took off running down the beach!


You can tell these guys have so much fun together. They are full of energy and joy!



We loved all the overturned boats along the beach. These quickly became some of my favourite photos from the day!


Kristen, you are gorgeous!

I love these. Too cute!



The lights in the distance in the city started to turn on as we finished out the day.



Kristen and Kalon, we loved meeting you both and had such a fun afternoon with you! We wish we could be with you again at your wedding, but since we can't… we hope you have the most memorable, fun, beautiful day you can imagine! Thanks for letting us share in the joy of your engagement.
Friends and family of Kristen and Kalon, leave a note below for the happy couple and let us know what you think of the photos! Leave your email address in the email field to be notified when the full gallery of images is available online for viewing.