It was a rare sunny winter afternoon in Sydney when we had the privilege to photograph this beautiful family with their adorable toddler! Everyone, meet the Nakkens: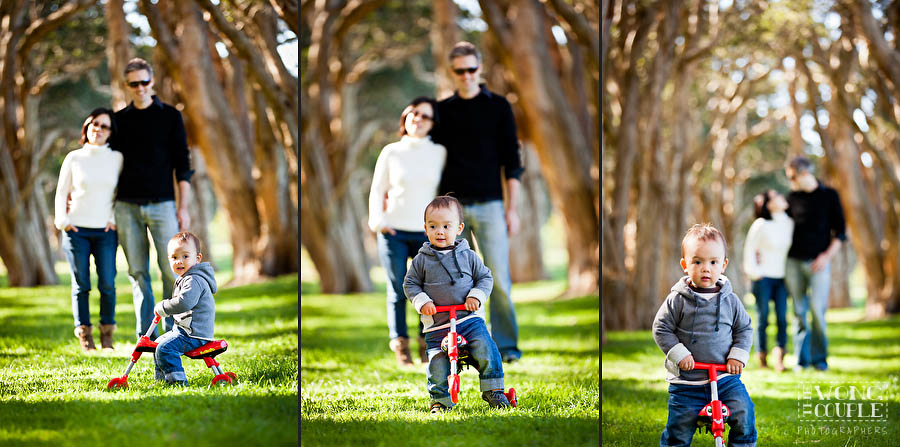 The Nakkens are one international family! Julia, born and raised in Korea and the Philippines, and Hal, born and raised in Norway, met whilst they were living in San Francisco, California. They married and now live here in Sydney, where they welcomed their adorable little boy, Kian, into the world. These smart parents are raising an already trilingual energetic little boy—he speaks Norwegian, Korean and English!
Isn't he so sweet? The look of excitement on his face when these swans approached was priceless!
We quickly learned that Kian would be calling the shots for most of the day. For the first half of the photo shoot, we just couldn't get him to let go of his new red "scuttlebug" tricycle. He was completely in love with it!


Julia is just gorgeous. I mean, how many people can pull off a white knit turtleneck sweater and skinny jeans like that after having a baby?


It is amazing to hear Kian use three languages and learn new words all the time. It's quite funny hearing him speak some words. The Korean word for "biscuit" sounds like "caca" which makes me laugh! Kian says it all the time (naturally) though Mommy has been smart to tell Kian that Cheerios are "biscuits". I'm going to have to remember that trick. After bribing Kian with some "cacas", we finally got him off his scuttlebug. Out of sight, out of mind!

Kian makes amazing changeable faces. He is so mischievous sometimes!

I LOVE these photos. We had so much fun trying to take these. I would have liked to have taken more, but we didn't want the little guy to get too dizzy!

This is one of my favorites. Hal admits that before Kian, he didn't go goo-goo gah-gah over babies. But after having his own son, he's become one of the most doting fathers I know!

So many of our friends are multi-ethnic couples. We love it! I have to say I am always SO excited to meet their new babies; I find it so exciting to see which features they inherit from whom.


Kian is an amazing blend of both Hal and Julia—you can really see the resemblance of both of them. Kian is most certainly going to grow into one handsome man someday!

If you look closely at some of the previous photos, you'll notice Kian is clutching a rock… he's got a real fascination with rocks! Future geologist maybe? Here is Hal, taking a beating in the form of rock-to-head, in the name of a cute photograph. Haha!

What a happy family. Julia and Hal seem to be doing a marvelous job of raising Kian, and taking it all in stride. Despite the occasional rock to the head, Kian really seems to be turning into a such a polite, friendly, well-adjusted young boy. Good job, Mommy and Daddy!


Thank you Hal and Julia for letting us take some photos of your beautiful family. Hugs from your photographers!