We covered 800 kilometers over these next three days of the road trip as we made our way through the state of South Australia toward its capital Adelaide, Australia's fifth largest city. After a picnic amongst wild emus at Tower Hill Game Reserve…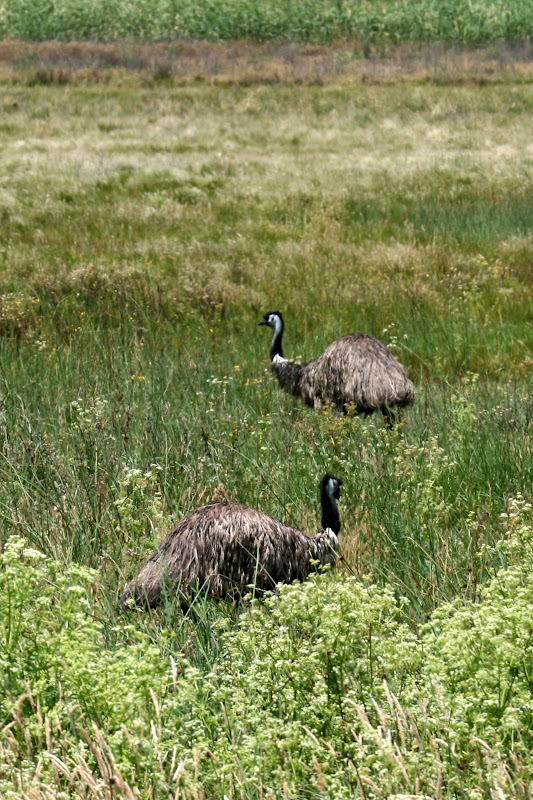 We made our way to the quaint town of
Mt Gambier
, which their website calls a "city of craters, lakes, caves and sinkholes." It's a popular place to go cave diving, which I imagine would be fun IF we had the proper training. Instead, we enjoyed a walk around the Blue Lake, which dramatically changes colours from a dull grey to a turquoise blue at the same time every year— a phenomenon not yet explained by science.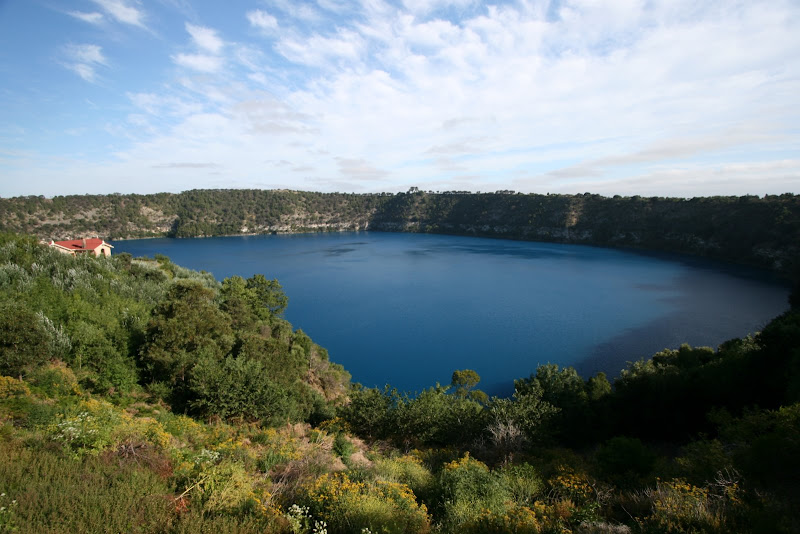 But the highlight of Mt Gambier, at least for us, was exploring the Umpherstone Sinkhole.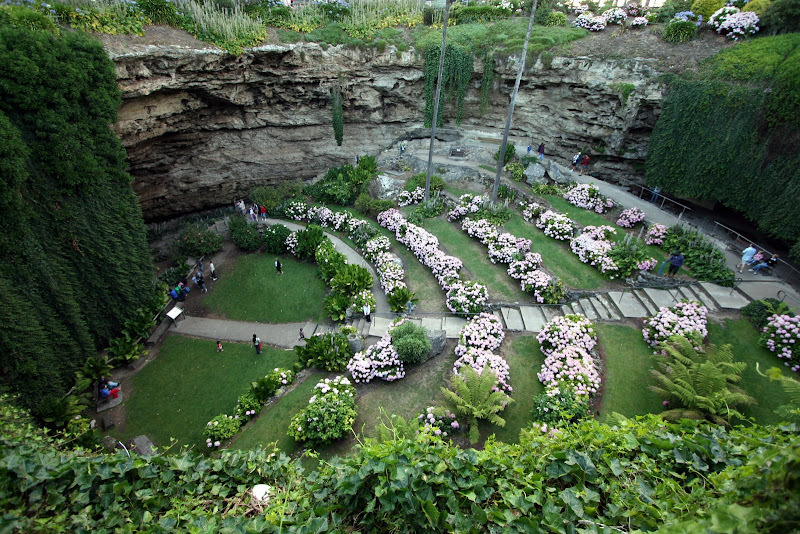 At dusk, the sinkhole came alive with adorable possums peeking out from the labyrinthine network of miniature caves within the walls.

More Photos
Next stop was the Naracoorte Caves National Park, recognized as a World Heritage area for its extensive collection of
Australian megafauna
fossils. Even today, they are still digging up fossils of now-extinct
giant marsupials
such as the
marsupial lion
and the giant kangaroo below.

Of course the caves themselves were quite spectacular. Below you can see a set of stalactites perfectly reflected in a dead-still pool of water.

More Photos
After stopping at the "big lobster" in Kingston for the obligatory photo op…

And having what would easily be called our worst camping experience ever at Coorong National Park…

We finally made it to Adelaide. Aside for fulfilling its reputation as the "city of churches," Adelaide didn't have much to offer, unless you count the unbearable summer heat.

More photos of
Mt Gambier
and the
Naracoorte Caves
.