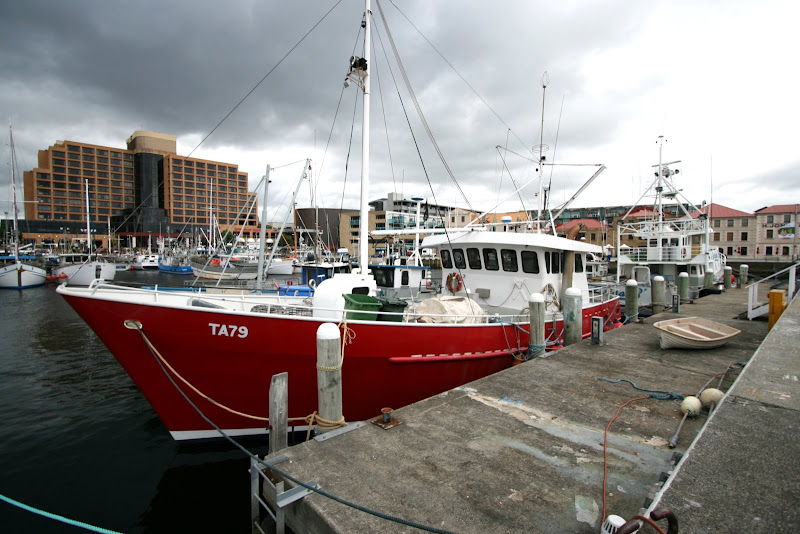 We spent days 6-7 of our
recent trip
in Tasmania exploring the area in and around Hobart, Tasmania's capital and most populous city at 200,000 people. On day 6, we drove an hour east of
Hobart
into the scenic Tasman Peninsula.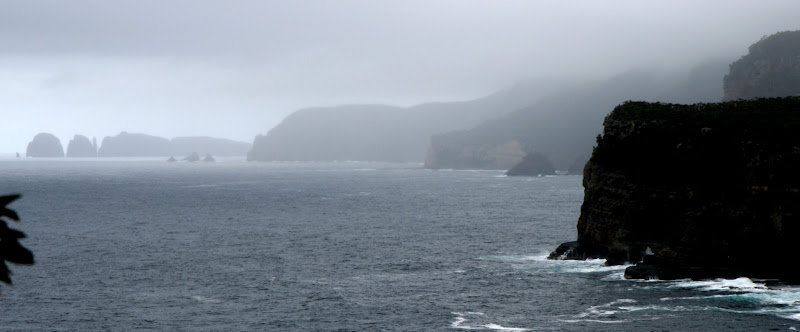 Here, we explored the ruins of Australia's largest and most notorious prison colony, at the
Port Arthur
Historic Site: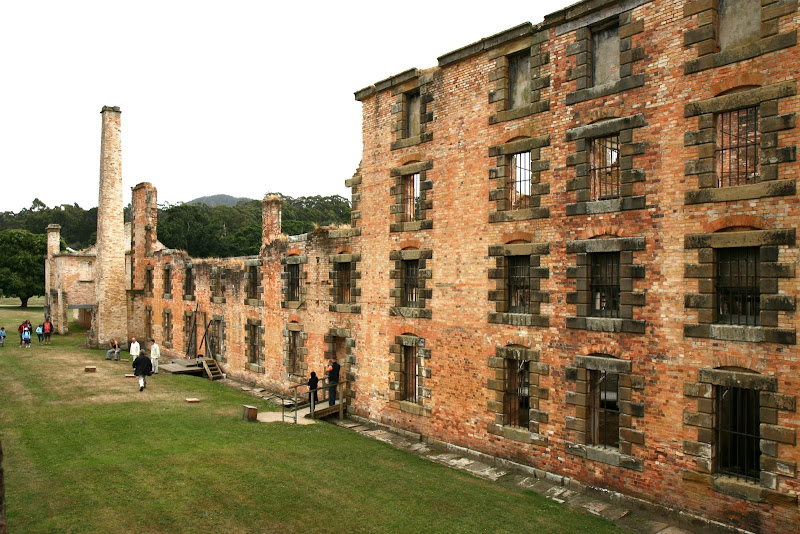 I'm sure you're aware that Australia was first settled by British convicts. Tasmania was known at the time as Van Diemen's Land, and British criminals referred to the Port Arthur settlement as the prison at the end of the Earth. The Tasman Peninsula is surrounded by shark-infested waters and connected to Tasmania at only one point by a 30m-wide isthmus, helping to secure Port Arthur's reputation as an inescapable prison.

The peninsula also contains some spectacular sea cliffs and coastal rock formations, conserved within Tasman National Park. Some sights are easily accessible, such as the
Blowhole
,
Devil's Kitchen
, and the Tasman Arch (below):

To see more, we hiked the 4-hour Cape Hauy Track where we traversed a rugged and rocky terrain, scrambled around steep stone cliffs, and were rewarded with some magnificent views of the Southern Ocean. This is the furthest South we've ever been!


The precarious rock formation below is called the Totem Pole and is well-known among rock climbers. Check out
this video
(not ours) of some guys climbing it. Crazy!

We wound down the following day by exploring more of Hobart and enjoying the atmosphere strolling through the Salamanca Market stalls:

Check out the rest of the photos from
Hobart
,
Port Arthur,
and
Tasman National Park
.