After their first look by the beach and some fun in Narrabeen, it was time for Cathy and Stewart to officially tie the knot! We headed over to Miramare Gardens in Terrey Hills for Cathy and Stewart's beautiful wedding ceremony and reception. The manicured gardens at Miramare were so lovely and peaceful on this sunny afternoon!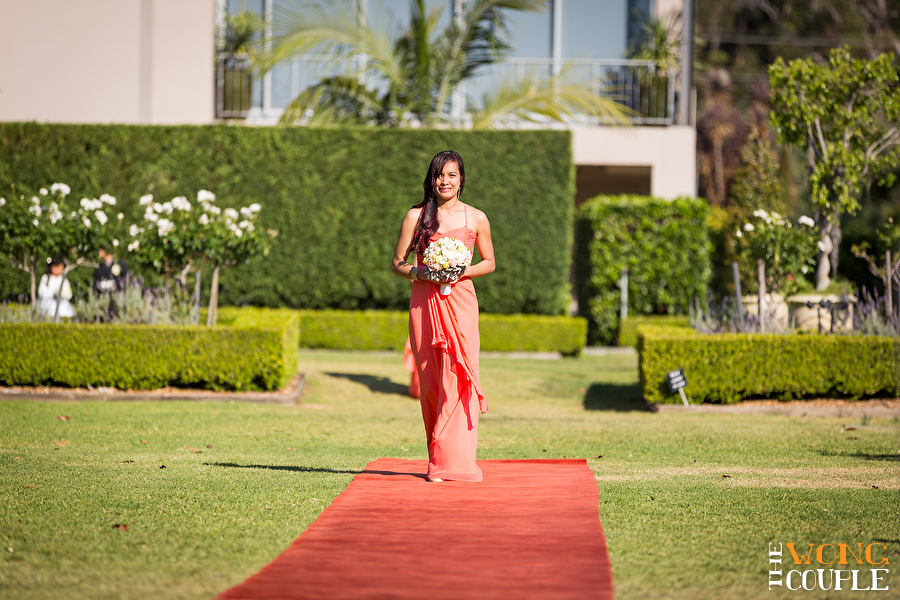 Weren't the little flower girl and ring bearer adorable?




Cathy looked so beautiful as she came down the aisle!





The gazebo in the garden was such a lovely setting in the afternoon sun.




Cathy and Stewart included a sand ceremony to symbolise their inseparable union, before they shared their heartfelt vows with one another.





They had the biggest smiles on their faces as they were pronounced husband and wife!




The ballroom set up for their reception looked beautiful dressed up in silver, white and candlelight.






An assortment of lollies gave the venue a nice splash of colour.


Their cake was so lovely!

Our happy couple entered the reception and everyone tucked into Miramare's delicious food.


The lolly buffet quickly became a huge hit with the guests!






The mother of the bride had everyone smiling as she kicked off the speeches for the evening.



Stewart's brother had everyone giggling with tales of their growing up together.



Stewart gave the most emotional speech of all as he shared how he and Cathy had met and how his feelings grew for her over the course of their relationship. It was so sweet!




How sweet! Then it was time to cut the cake!





Joy and happiness was written all over Cathy and Stewart's faces as they danced together.









The DJ did a great job of keeping the guests on the dance floor, boogieing the night away!


I love the shot here with Stewart's grandmother. What a sweet moment. You may recognise these two beautiful young couples here, Melissa & Chris and Jen & Ben, whom we also had the pleasure of photographing! It's been such an honour to have been a part of so many milestone events in the Wilkinson family!


This little guy loved being the center of attention on the dance floor!








Congratulations, Cathy and Stewart! We loved being a part of your beautiful wedding day. We wish you a long life filled with happiness and love! Friends and family of Cathy and Stewart, leave a comment below for the happy couple and let us know what you think of the photos!